Text by Caroline Stephenson.
We cannot thank you all enough for your support in this year's 14th Annual Rondo Hatton Classic Horror Awards! Just announced last night, FM was awarded Best Classic Magazine, Rick Baker's Bride cover (FM #281) stole the show and snatch up the Best Cover award, and executive editor David Weiner was awarded Best Interview for his piece with Mel Brooks on YOUNG FRANKENSTEIN. Read the full press release below, and check out all the winners.
ARLINGTON, VA. – Revivals of classic horror and science fiction franchises of the 1980s won top honors in the just-completed 14th Annual Rondo Hatton Classic Horror Awards, announced April 14 after an online vote by fans and genre professionals worldwide.
The popular EVIL DEAD movie franchise directed by Sam Raimi and starring Bruce Campbell took four awards, including Best DVD, Best Restoration, Best DVD Extra, and Best TV Presentation of 2015 for the offshoot series on STARZ, "Ash vs. Evil Dead." The TV series' win ended an impressive six-year Rondo run by AMC's still-thriving "The Walking Dead."
The action thriller MAD MAX: FURY ROAD, which also had its roots in the 1980s, was voted Film of the Year, topping STAR WARS: THE FORCE AWAKENS in a showdown of genre favorites.
Book of the Year went to "Monster Mash," by Mark Voger, which examines the monster craze in movies, television, music, toys and models of the 1970s. And movie historian Gary Don Rhodes was voted Writer of the Year for his research and multiple books on horror actor Bela Lugosi and the launch of horror films in the 1930s.
In addition, voters named Victoria Price, the 53-year-old daughter of horror legend Vincent Price, "Monster Kid of the Year" for her tireless work preserving her late father's legacy in film, along with his work in culinary and fine arts.
"I have been dedicated to preserving and promoting my father's legacy of love (and) joy," Victoria wrote on Facebook during the vote. "He was an amazing human being who deserves not only to be remembered but also to be celebrated."
That celebration extended to London where she and film historian Peter Fuller helped lead a walking tour of Vincent Price's favorite London stages, restaurants, art galleries and haunts. Fuller was named International Fan of the Year for his efforts.
The Rondo Awards, named after Rondo Hatton, an obscure B-movie villain of the 1940s, honor the best in classic horror research, creativity and film preservation. This year's e-mail vote, conducted by the Classic Horror Film Board, a 21-year old online community, drew more than 3,400 ballots. The Rondo vote is the largest survey of the classic horror genre held each year.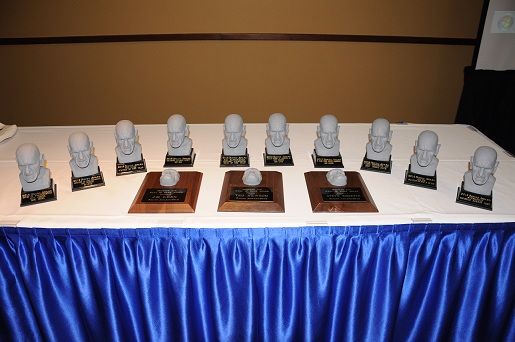 Many of the Rondo winners will receive Rondo busts at the WonderFest convention in Louisville on June 4. Further information, including runners-up and all the nominees, can be found at rondoaward.com.
Below is a photo of Hatton in the 1946 film, HOUSE OF HORRORS, which was an inspiration for the distinctive bust given to winners.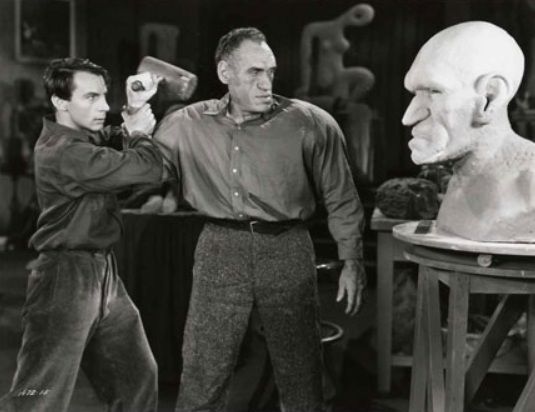 — HERE ARE THE WINNERS IN EVERY CATEGORY IN THE
14th ANNUAL RONDO HATTON AWARDS —
  More than 3,400 fans and professionals made these choices in the 14h Annual  Rondo Hatton Classic Horror Awards for work in the year 2015. Here is a category-by-category breakdown of winners, runners-up; and honorable mentions:
BEST FILM OF 2015
MAD MAX: ROAD FURY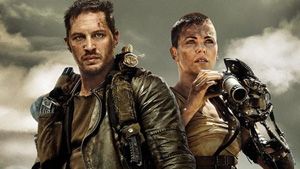 Runner-up: STAR WARS: THE FORCE AWAKENS
Honorable mentions: IT FOLLOWS; EX MACHINA; THE MARTIAN; JURASSIC WORLD

BEST TV PRESENTATION
ASH VS EVIL: DEAD: 'Brujo'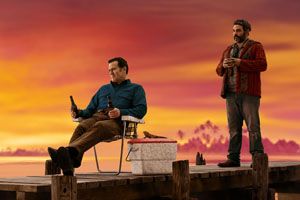 Runner-up: THE WALKING DEAD
Honorable mentions: PENNY DREADFUL; DOCTOR WHO
BEST CLASSIC DVD OF 2015
ARMY OF DARKNESS: COLLECTOR'S EDITION (Shout!)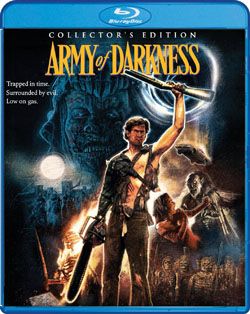 Runner-up: PHANTOM OF THE OPERA (Kino);
Honorable mentions: BLACK SABBATH (Kino);
DON'T LOOK NOW (Criterion)
BEST RESTORATION
ARMY OF DARKNESS: COLLECTOR'S EDITION (Shout!)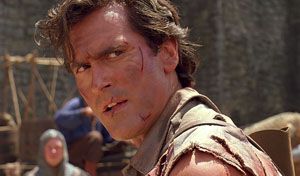 Runners-up: BLACK SABBATH (Kino);
JOURNEY TO THE CENTER OF THE EARTH (Twilight Time);
BLOOD AND BLACK LACE (Arrow)
BEST COMMENTARY
TIM LUCAS for BLACK SABBATH
and BLOOD AND BLACK LACE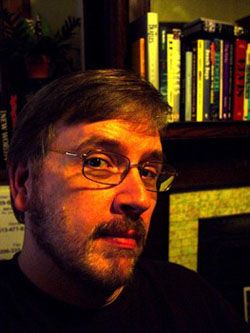 Runner-up: Francis Ford Coppola (BRAM STOKER'S DRACULA)
Honorable mentions: Wes Craven (PEOPLE UNDER THE STAIRS); Tom Weaver, David Schechter (MONSTER THAT CHALLENGED THE WORLD)
BEST DVD EXTRA
MEDIEVAL TIMES: THE MAKING OF ARMY OF DARKNESS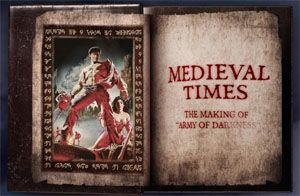 Runners-up: 'Cuadecuc, Vampir' (COUNT DRACULA); Excerpts from sound version (PHANTOM OF THE OPERA); 'The Host,' Jack Hill, Sid Haig film (SPIDER BABY)
BEST INDEPENDENT FILM
TALES OF HALLOWEEN, anthology film

Runners-up: TURBO KID; WE ARE STILL HERE
Honorable mention: DRACULA A.D. 2015
BEST SHORT FILM
TAILYPO, directed by Cameron McCasland

Runner-up: INNSMOUTH
Honorable mentions: CONVENTIONAL; HEIR;
THEATRE FANTASTIQUE: A POEM OF POE; SEEKING VALENTINA
BEST DOCUMENTARY FEATURE
CREATURE FEATURE: 60 YEARS OF THE GILL-MAN, directed by Matt Crick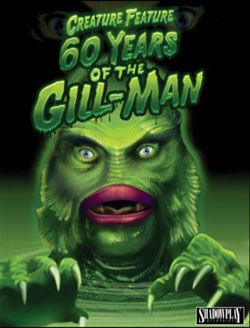 Runner-up: LOST SOUL: THE DOOMED JOURNEY OF RICHARD STANLEY'S ISLAND OF DR. MOREAU
Honorable mentions: THAT GUY DICK MILLER; IT WAS A COLOSSAL TEENAGE MOVIE MACHINE: THE AIP STORY; HAIL TO THE KING: 60 YEARS OF DESTRUCTION (Godzilla)
BOOK OF THE YEAR

MONSTER MASH: The Creepy, Kooky Monster Craze in America, 1957-1972, by Mark Voger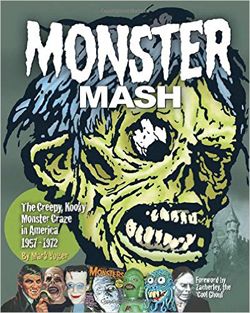 Runner-up: 70s MONSTER MEMORIES; THE ART OF HORROR, by Stephen Jones;
TOD BROWNING'S DRACULA, by Gary Don Rhodes
Honorable mentions: ITALIAN GOTHIC HORROR FILMS, by Roberto Curti; SO DEADLY, SO PERVERSE: Fifty Years of Italian Giallo Films, by Troy Howarth; CURIOUS GOODS: Behind the Scenes of Friday the 13th (The Series), by Alyse Wax)